Fence Rental Washington DC
Free Estimates
Competitive Pricing
Next Day Service
Top Rated in Alexandria, Arlington, McLean, Fairfax, Baltimore, & Washington DC
100% Customer Satisfaction Guaranteed
Call Now For Fast Fencing Rentals or To Request a Free Quote!
(240) 232-7455
Temporary Fencing Rentals and Barricades
If you are looking for temporary fencing in Southern Maryland and the greater Virginia area, we are the company you have been searching for. We pride ourselves with having high quality, industry leading fencing, available for all of our customers. Fences are an easy and affordable way to add security and protection for all occasions. We have a large quantity of temporary barricades in stock at all times, so you are guaranteed a quick response.
We are dedicated to each and every single order, large or small. Our superior quality product, professional 24 / 7 delivery and installation, ability to adapt, serve and satisfy each and every client, makes us an industry leader in Washington DC.
Our commitment is simple – backed by an outstanding team, we provide strong and reliable fencing solutions that will keep your site safe and secure.
Fence Rental DC
Efficient, reliable, and always dependable fence rental in Washington DC. Our products are made of quality material unmatched by any other supplier in the industry. Known for their strength and durability, our fencing meets and exceeds industry requirements for site safety and security.
Our highly trained professionals understand what is necessary to set up the fence for security, accessibility and quality presentation. With expert knowledge in crowd and traffic control, they are able to systematically position fencing and provide expert recommendations for optimum safety and security.
Jersey Wall Rentals
Jersey wall barriers are used to separate pedestrians and vehicle traffic from construction areas, work zones, parades, concerts and events. Our plastic barriers are lightweight, easily transportable and provide excellent protection to maintain on site safety during construction projects and large events. Choosing plastic jersey wall barriers allow our customers to add and remove water at their convenience and easy transportation. This type of fencing is ideal for the following purposes:
Construction
Concerts
Parades
Races
Security
Military
Highways
Natural Disasters
Security Barriers
Plastic Jersey Wall Barriers just need to be filled with water to provide additional strength and stability.
Crowd Control Barricades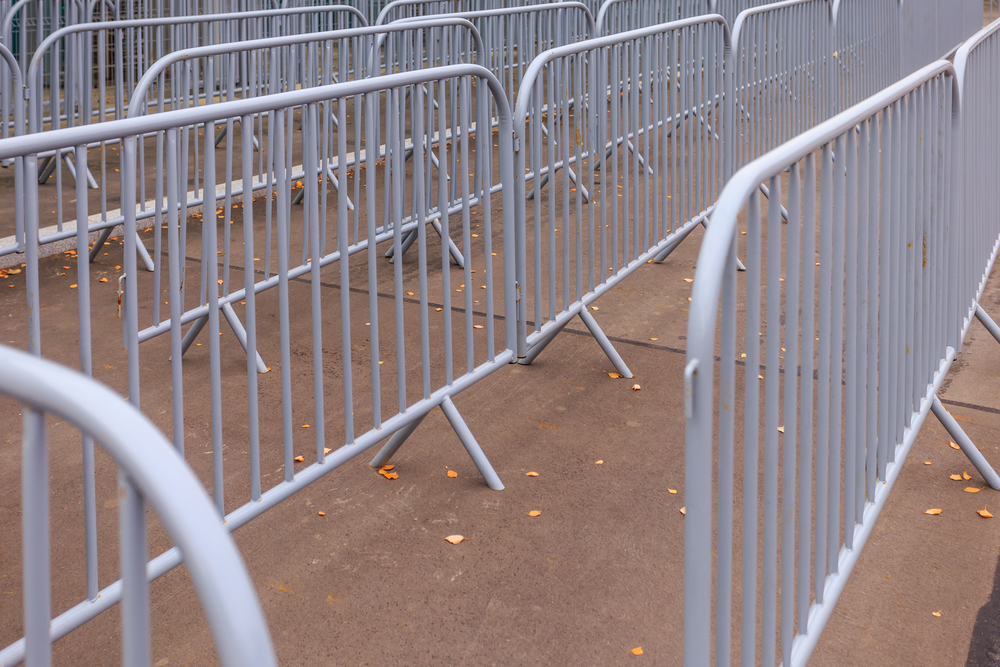 Manage the crowds, protect the performers, manage job sites better with our crowd controlling barricades. Using metal or plastic fencing to direct foot traffic and restrict specific areas is the #1 way to protect pedestrians. Our prices are unbeatable and we offer quick delivery services. Cammie Washington Fence Rental serves the Greater Southern Maryland Area and Cities Including:
Alexandria Virginia
Arlington Virginia
Baltimore
Fairfax
Mclean
Washington Dc
Give Us a Call For Fast Local Fencing Rentals Today!
(240) 232-7455
Construction and Demolition Site Security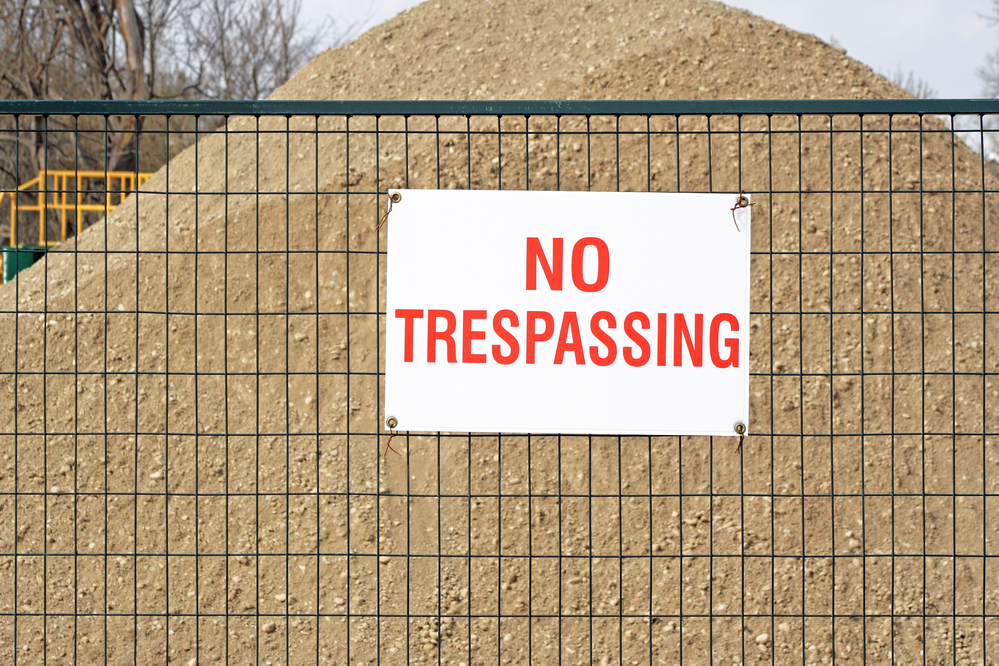 Sturdy chain link and welded wire panels are an effective and secure barrier which will prevent access to your site while keeping the site visible. Sturdy steel ground stands and u-clamps effectively accommodate changes in the surface or direction of the fence line.
Prevents access to your site, while keeping the site visible
Sturdy, effective and secure
Safety and security for a variety of applications
Several sizes available
Some construction job sites prefer to set up the fencing themselves. We are happy to provide drop-off and pick-up services only, should that work best for you. If you are in need of just a couple panels, and would prefer to pick them up from our yard, we are also happy to accommodate those specific requests as well. We are here to work with you as our client, and will provide the exact fencing you need. Let us know what would work best for you and a time to deliver or pick up.
Event and Concert Barricade Rentals
We are committed to offering high quality barricades for concerts, events, and large parties. Our fencing solutions can help keep excited fans from the performers, keeping everyone safe and ensuring the event complete security. Panel fences with windscreens make a great temporary fence barrier for back stage equipment and personnel, preventing unwanted entry to expensive equipment and providing a private space for the performers. When hosting a concert or large event in Washington Dc and the Southern Maryland Areas, give us a call to help you plan a safe event with high security fencing solutions.
Barricade Rentals Washington DC
Cammie Washington Fence Rental is known in Washington DC as the top rated Barricade Rental Company. We are ready to provide the fencing you need for any commercial and industrial projects. With a wide variety of fencing to offer our clients, we guarantee 100% satisfaction. Our fences are best used at Construction Sites, large events, farm sites, races, you name it! With our rentals we offer same day delivery and installation services and we are always on time for our pickups at the end of the rental term. Our team strives to provide customers with a highly efficient and stress-free experience no matter the project size. We will provide expert consultation, planning, maintenance, and the fastest delivery and set-up to match your needs every time.
Why You Should Choose Cammie Washington Fence Rental
With years of experience in the barricade rental industry, we can help you determine which type of fencing will be best for your specific event, and deliver high quality barricades to your job site directly. We pledge to continue to deliver outstanding products, unparalleled service, and unbeatable prices to our customers in the Washington Dc Area. There are many companies who can provide fencing, but none that compare to our high quality materials, extreme durability, and competitive pricing!
We are dedicated to serving you in a professional manner always thinking of your needs as our main priority. It has been and always will be our goal to give 100% customer satisfaction.
As a company we strive in bringing you quality products and superior installation and removal of our temporary fencing products. We look forward to having the opportunity to serve you and provide you with the barricades you need.
Call us Today for a Free Estimate.
(240) 232-7455
Cammie Washington Fence Rental
Average rating:
7 reviews
Mar 21, 2019
These guys are extremely reliable. We know we can count on Cammie Washington Fence Rental, even at last minute.
Mar 16, 2019
This company is simply the best in Washington dc. They delivered our pedestrian barricades quickly, just like they said they would.
Mar 16, 2019
Very professional company to work with. They gave great suggestions for fencing arrangements and good pricing.
Mar 10, 2019
Great communication, the staff is very friendly and knowledgable. I highly recommend renting from Cammie Washington Fence Rentals.
Mar 10, 2019
These guys are dependable and will give you the best pricing in DC.
Mar 5, 2019
We know we can always count on Cammie Washington Fence Rental. They always deliver on time and provide great fencing.
Mar 5, 2019
High quality barricades at affordable prices!